Powering nonprofit collaborations.
Austin Together enables sustained collaborations that strengthen the nonprofit community to create better outcomes for Central Texans.
During our first three years, we made 31 grants to 40 organizations, helped explore 16 collaborations, and supported the implementation of four mergers.
We've set an ambitious goal to support more than 25 collaborations over the next three years and establish the use of sustained collaboration as a critical strategic fixture in our community.
How we help nonprofits do more.
We enable sustained collaboration with proven process, smart funding, and wrap-around support. We do this as an inclusive partner, with confidentiality and an unwavering focus on quality outcomes.
Process
We help nonprofit leaders evaluate potential alliances in complete confidentiality with a thoughtful process that systematically focuses on implementing successful collaborations.
Funding
Nonprofits in Central Texas can apply for funding to create partnerships and build meaningful improvements in services. Funding is flexible and includes staff time devoted to the project.
Support
Our support resources include experienced volunteer Guides, valued consultants, an engaged Advisory Council, funding partners, and the nationwide SCN.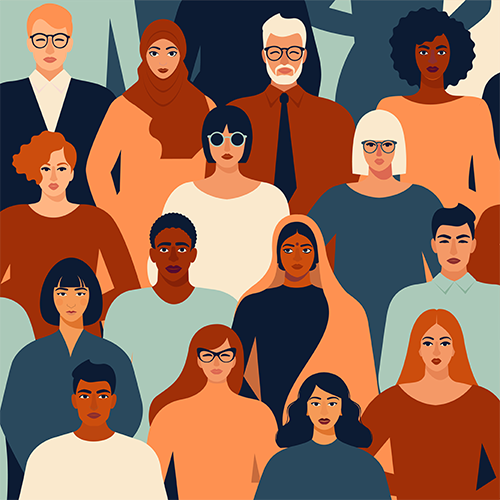 How we define sustained collaborations.
Sustained collaborations preserve, expand, or improve efficiency of services to the community. A collaboration involves at least one nonprofit and at least one other organization. It must have the active support of leadership, board, and staff as part of a long-term strategic vision.
Nonprofits that strategically and formally partner with other organizations for the long-term can align services, strengthen their infrastructure and scale their missions, even in the face of reduced funding and increasing demand.
Andy Roddick Foundation (ARF) partners with Learn All The Time to support high quality afterschool programming in Central Texas and beyond.
Andy Roddick Foundation (ARF) approached Austin Together in September 2019 for support in pursuing a long-term, multi-stage collaboration aimed at increasing support for high quality afterschool programming in Central Texas and across the state of Texas. High quality afterschool support has been shown to help families, businesses and the community.
Less than 880,000 Texas students participate in out-of-school time (OST) learning programs. There are 1.5 million children waiting to enroll in OST, over 7 million children in Texas and over 5 million attending public schools. Nearly half of Texas children are Hispanic or Latino and 32% are Black. One in five Texas children live in poverty. No state funding has been appropriated for OST in Texas.
ARF aims to establish partnerships that establish clear metrics for quality and increase capacity across the state through a public-private collaborations. Their ambitious plan is a phased approach with clear milestones and specific goals.
The initial step involves improved coordination and metrics for quality OST programs in Central Texas. Austin Together quickly approved grants that helped ARF continue its planning efforts with Mission Capital aimed at investigating whether an existing OST support organization, Learn All The Time (LATT), could become a hub for the fragmented Central Texas OST providers. In January 2020, LATT became part of ARF and the membership was introduced to the Quality For All initiative.
The global pandemic would have been difficult for LATT without combining with ARF. Despite the pandemic, LATT recruited 18 new organizations and established itself as a key resource for providers struggling to cope with the changes faced. LATT's 36 members in July 2021 served 60,000 youth in Central Texas; 92% of members said the network improve effectiveness and 100% were satisfied with its work.
Austin Together partnered with its Dallas counterpart, Better Together, to support ARF with Planning grants and implementation support as part of the greater effort to coordinate quality OST across Texas. LATT entered into a partnership with Texas Partnership for Out of School Time and five other regional intermediaries to apply for an implementation grant from Better Together.
This story is still being written and it is a long road to securing significant state funding for quality OST. ARF is demonstrating courage and discipline in its relentless pursuit of this important community support. Austin Together has been proud to play a part by helping support the collaboration between ARF and LATT.
Texas Health Action partners with Waterloo Counseling Center to bring mental health together with sexual wellness support for the LGBTQIA+ community.
Waterloo Counseling Center (WCC) was merged into Texas Health Action (THA) in September 2020, becoming a program of THA alongside its sexual health and wellness program, Kind Clinic. This collaboration provides a secure future for WCC which has been a long-time provider of high-quality mental health services, while expanding THA's impact on the community. Austin Together and THA/WCC secured co-funding from Saint David's Foundation to help implement this collaboration.
Trish Brown ably guided this project with the leadership of both organizations moving through all four phases of the Austin Together process, starting with a readiness and feasibility grant in November 2019. Implementation grants provided financial support into 2021 to help ensure the long-term stability of the collaboration.
[Excerpt from The Austin Chronicle, August 24, 2021]:
The merger builds upon an existing partnership offering low-cost mental health counseling from WCC for Kind Clinic patients and is part of THA's vision to provide integrated sexual and behavioral health services in 2021.
"Too often mental health and sexual wellness needs are completely ignored or not offered in a safe and supportive environment, especially for the LGBTQIA+ community and our allies," said THA CEO Christopher Hamilton in the release. "As programs under THA, WCC and Kind Clinic will change that. And we look forward to working with the community to expand access to integrated care for those who need it the most." Alex McQuade, Waterloo's board chair, also noted: "Together, we will have greater impact than we ever could on our own."
WCC – which will retain its name under THA – was founded in 1983 to provide mental health services to those dying from AIDS. In 2017 THA opened its first stand-alone Kind Clinic – a full-service sexual health and wellness clinic that also offers gender affirming care – in Central Austin. Earlier this year the nonprofit opened its third Kind Clinic location in San Antonio.
WCC lead therapist Sarah Gonzales said Kind Clinic – home to Travis County's first-ever trans-specific health care clinic – filled a critical gap in affirming medical providers for trans and nonbinary clients at WCC seeking gender care services."There were a lot of people that wanted to be friendly but really didn't know what they were doing, and they were causing harm." With Kind Clinic, however, Gonzales believes "a lot of my clients feel safe … knowing that they're going to get their needs met, knowing that somebody is going to talk them through and answer their questions."
 Dr. Dan Nguyen, a provider at Kind Clinic, said a more comprehensive approach to care – one that integrates sexual health and behavioral health services like the merger – can improve mental health and sexual health outcomes. As Nguyen explained to the Chronicle, addressing underlying mental health issues can help address behaviors that might relate to risky sex encounters. "We can provide sexual health services but that's not at the root cause at times of why [people are] engaging in non-safe sex practices."
United Way Greater Austin and United Way Williamson County join forces to ensure mission alignment, deepen impact and operate more efficiently.
On August 4, 2021, United Way Williamson County (UWWC) and United Way Greater Austin (UWGA) announced that they are joining forces. This collaboration was discussed on and off for years. It was expertly guided by Meg Poag and Chris Earthman who worked well with the leadership of both organizations to ensure alignment of mission and commitment to the path ahead. Austin Together's involvement began with a feasibility grant in mid-2020 and support continues through 2021. In total, Austin Together granted $100,000 to this collaboration.
[Excerpt from UWGA press release on August 4, 2021]:
The two organizations signed a management contract with intent to merge and are engaged in a due diligence process as the final step in the merger process. "Together, we will have one mission: Bringing people, ideas, and resources together to fight poverty in our community."
"As the Austin metro area grows, the boundaries between Travis and Williamson counties continue to blend; many people work in one and live in the other," said David C. Smith, CEO of UWGA. "For our communities biggest challenges, more and more people are finding regional solutions optimal. This merger will help us better and more efficiently serve the Greater Austin community, while expanding and deepening our impact with a regional approach. Together, we can do more."
The Boards of Directors for both organizations approved the move in June 2021. The due diligence process is expected to be complete by the end of the year, with a further vote by both organizations' Boards at that time. Until then, UWGA has a managing agreement with UWWC and is thoughtfully integrating the two organizations into one.
Integrating the services and expertise of our two organizations will help us better and more efficiently serve our community, both in Williamson County and the region," said Jodee O'Brien, former CEO of UWWC and current Director of Transitions & Advancement. "This is an exciting growth opportunity for us both."
Currently, both organizations offer services that:
Ensure families with young children are financially stable
Provide quality early learning opportunities for children and students
Connect people to resources for food, health, housing, transportation, and more
There are no plans for eliminating programs, although it is envisioned that the merger will allow for programs to be upgraded, updated, and strengthened. Currently, both organizations are investing in two autonomous infrastructures. A merger will enable duplicate functions to be streamlined into one. Those resources could then be invested in other functions and expanded programming.
 David C. Smith will be the CEO of the newly merged organization. The expanded organization will be named United Way for Greater Austin, with a mission to "bring people, ideas, and resources together to fight poverty in our community."
College Forward joins College Possible nationwide network of proven and scalable college access and success programs.
Austin's College Forward initially began exploring a collaboration with another college success program. This collaboration, guided by Advisory Council member Dennis Cavner, began with a readiness and feasibility grant in November 2019. As the process moved through the planning phase, the team identified critical issues with the initial collaboration and opened discussions with College Possible. The merger of College Forward and College Possible was effective on July 1, 2021.
This was a success for a number of reasons including an early validation of the thoughtful and deliberate process used by Austin Together and collaboration leadership to help identify the right collaborations. We do not view success as 'closing deals'; success is working through the hard questions to help ensure a sustained collaboration and avoid missteps.
[Excerpt from College Possible press release July 12, 2021]:
As part of its continued commitment to deepen its impact and scale meaningful college access and success outcomes for youth nationwide, College Possible announced this week that College Forward is now part of the College Possible organization, effective July 1, 2021. The merger builds on a more than 20-year collaborative partnership working to close the college degree divide.
"As communities nationwide pursue an equitable post-pandemic recovery, the role of proven, scalable college access and success programs has never been more important to youth living in historically disinvested communities," said Craig Robinson, CEO of College Possible. "By combining resources with College Forward, we will cost-effectively reinforce our foundational programming, expand our national reach, and enhance our capacity to support more talented youth to overcome systemic barriers to achieve their dream of a college degree."
More than one year into the COVID-19 pandemic, emerging research has shed light on the challenges facing a generation of students who aspire to attend college but are often held back due to systemic and institutional barriers. According to the National Student Clearinghouse, college enrollment for high school graduates from low-income communities plunged by 29 percent in Fall 2020—and as of late May, only 50.7 percent of this year's high school graduating class had completed their FAFSA application to receive federal financial aid, a 5.3 percent decrease compared to the previous admissions cycle. Together, College Possible and College Forward will continue to work to address these disparities through their proven, near-peer coaching model and proactive, high touch student interventions.
"With the addition of College Forward, we have the opportunity to build upon our existing programming — expanding innovative virtual student engagement with CoFo Connect, driving data-driven interventions with real-time student data via CoPilot, scaling college success programming via Catalyze, and extending our reach to rural communities via our Navigate program, just to name a few," said Robinson.
As a key part of this integration, Austin Buchan will be transitioning from CEO of College Forward to a new role as the senior vice president of program and tech innovation at College Possible. "Together, we have the opportunity to create an even more accessible, on-demand and inclusive service model for students, while also producing new pathways to serve significantly more students in the future," said Buchan.
Following the transaction, College Forward will be the eighth College Possible site, joining Chicago, Milwaukee, Minnesota, Omaha, Oregon, Philadelphia and Washington State. College Forward will retain its name and unique branding through at least June 2022, as both organizations carefully and thoughtfully support this integration.
As one of the largest and most successful college access and success programs in the country, since 2000 College Possible has helped put more than 50,000 students from disinvested communities on the path to economic mobility via completion of a college degree. It's proven near-peer coaching model, delivered by recent college grad AmeriCorps members, provides high-touch interventions proven to help students navigate and overcome the most common barriers to college access, retention and degree completion. Nationwide, College Possible students are three times more likely to earn a college degree than their peers from similar backgrounds and achieve a 98 percent employment rate upon graduation.
College Forward is a college success organization that specializes in coaching low-income and first-generation students to and through college. Through strategic partnerships, innovative technology, and students-first policy initiatives, College Forward aims to reshape the higher education experience for underserved students across the nation. Since its founding in 2003, College Forward has grown from a cohort of 30 high school students to an organization serving over 6,000 high school and college students today. Learn more at collegeforward.org.
We partner to achieve more.
Our partnerships provide invaluable nonprofit experience and funding resources for greater impact on the collaborative process. We're honored to partner with the following organizations:
Interested in joining us on our mission to strengthen the nonprofit community in Central Texas?
In a crowded and competitive social sector, Austin Together collaborates side-by side with nonprofits, community members, and funders alike to drive deep, long-lasting impact for Central Texans.
Our thoughtful process works.
Our goal is to support the right partnerships through a thoughtful and supported process. We begin by focusing on Why and Who to ensure a solid foundation for collaboration before moving on to What and How.
Readiness
Confidential conversations to explore a potential collaboration that includes an application and interview to assess if the opportunity is ready to proceed.
Exploration
Intensive testing of the concept including fit, budget, impact, etc to ascertain if it is viable and fits funding model – signed LOI to proceed.
Planning
Support activities to assess, negotiate, and design a formal implementation plan, timeline, and business model for the collaboration. 
Implementation
Implementation of the collaboration, including legal, accounting, IT, back-office, culture integration, etc.
As a Guide for United Way for Greater Austin, it's been my honor to help create a supportive space for leadership to explore the collaboration and stay focused on the value this merger brings to Central Texas.
Austin Together provides the kind of support that helps us take a great leap forward – not just for scale or expansion, but in establishing the fierce capacity required to solve the problems we were created to solve and fulfill our mission.
Our support goes beyond funding.
Money is only part of the solution. Our nonprofits need wrap around support to help explore and implement collaborations for the long-term benefit of the community.
Guides:  We match collaborations with experienced Guides to help leadership throughout the process. Guides work with leadership to navigate through the process. If you would like to volunteer as a Guide, please contact us.
Consultants:  We can help connect nonprofits to quality consultants through our network. Nonprofits are also free to bring their own consultants to the project. Contact us if you want to help consult on our projects.
Advisory Council:  Our Advisory Council is made up of experienced community leaders that can help make connections or just talk with you confidentially about potential sustained collaborations.
Partners:  We partner with funders and other community leaders that can help make introductions and seek matching funds to help with implementation.
Sustained Collaboration Network:  We are part of a national network that multiplies experience beyond Central Texas. The network meets regularly to share best practices and assemble helpful resources.
Austin Together is accepting applications for funding on a case-by-case basis. Please complete the initial interest form, and we will contact you with more information.
Frequently Asked Questions
What does Austin Together do?
Austin Together launched in 2019 as a pilot program to support nonprofit organizations as they explore and commit to formal collaborations that aim to maximize their impact in the Central Texas community.
Who will qualify for funding from Austin Together?
Austin Together will work with nonprofit organizations as they consider strategic alliances, restructuring, and cross-sector collaborations to serve more people in the Austin community with high-quality services and resources. Austin Together also encourages collaboration across the nonprofit, private, and public sectors that supports expansion of scope, growth and/or refinement of programs, and greater efficiency.
Austin Together manages a competitive application process and not all requests for funding will be awarded. Applications will be reviewed based on the following criteria:
Meets the definition of formal collaboration and has potential to meaningfully preserve, expand or improve efficiency or services to constituents and/or improve financial health of the nonprofit(s) involved
Alignment of purpose among the partners
Demonstrated commitment to the success of the collaborative venture among the partners at ED/ Board Chair level
The degree to which Austin Together funds can play a catalytic role in the process
Thoughtful pre-planning among partners as demonstrated in well-conceived responses, with clearly articulated costs, goals, timeline and benchmarks as appropriate
Austin Together does not consider any transaction involving only one organization (e.g., internal reorganization/repositioning), or any short-term activity (e.g., organizing a conference in partnership, co­-branding a one-time advocacy campaign). Austin Together also does not support program-level only collaborations that do not involve a fundamental shift in the organizations' business models (e.g., a nonprofit providing afterschool programming is not eligible for a grant because it "works" with a school).
What type of funding is available from Austin Together?
READINESS ASSESSMENT AND EXPLORATION to evaluate high-level feasibility of a collaboration and high-level initial analysis on fit, budgets, impact etc. by convening key parties and retaining outside experts as needed. The Readiness Assessment can help nonprofits learn about various partnership options, clarify what they want from (and can bring to) a collaboration, and examine their readiness to engage in a strategic restructuring exploration. A Readiness Assessment is an important part of preparing for a successful collaboration.
Exploration Grants may be used to pay for external facilitators, consultants and/or staff time. Exploration Grants may be made anonymously upon request, but require support of the Executive Directors and Board Chairs of participating organizations.
PLANNING GRANT to support one-time costs associated with activities to assess, negotiate, and design a formal implementation plan, timeline, and business model for the collaboration. Planning Grants may be used to pay for external facilitators, consultants and/or staff time.
IMPLEMENTATION GRANT to support one-time costs associated with a repositioning activity between two or more organizations. May be used to pay for third-party costs of lawyers, accountants, consultants, other one-time costs necessary to complete the transaction and/or staff time. Prerequisites for Implementation Grants include:
Formal board approval
A formal implementation plan detailing scope, timeline, and business model
Agreed upon set of metrics to measure the success of the collaboration
How exciting! Can my organization apply?
Austin Together is accepting applications for funding on a case-by-case basis. Please complete the initial interest form, and we will contact you with more information.
Who is part of Austin Together?
Austin Together is helmed by an Advisory Committee of founders who serve as decision makers for the pilot phase and as key contacts to current and prospective grantees. 
Austin Together ensures that every collaboration project has a lead advisor who provides guidance and counsel to the nonprofits while working with the team to keep the project on course, on budget, and operating within an effective framework. If you are interested in becoming an advisor, please contact us at austintogetherfund@gmail.com. 
The Austin Together Advisory Committee has also engaged the RGK Center for Philanthropy and Community Service at the Lyndon B. Johnson School of Public Affairs, University of Texas at Austin as an independent evaluator.
What values guide Austin Together?
As a member of the 
Sustained Collaboration Network
, Austin Together uses these key values as guideposts in our work:
NONPROFIT-CENTERED – Network members put the nonprofit at the center of their work; collaborations must be requested by the nonprofits engaging in them
IMPACT FIRST – Sustained collaborations should increase impact in a community, rather than just solving a financial issue
DIVERSITY AND EQUITY LENS – The Initiatives commit to centering equity in the work, and being accountable to improving their practices with transparency
CONFIDENTIALITY – Neutrality and confidentiality are crucial to allow honest explorations of issues
RESOURCING EFFORTS – Initiatives support the costs of exploration and implementation as well as provide technical expertise and strategic thinking
LEARNING ORIENTATION – Initiatives acknowledge that they don't have all the answers and are learning from the experience as much as the nonprofits they support
How does Austin Together obtain funding?
The Austin Together pilot was launched with private funding from its founders as well as a generous contribution from the Michael & Susan Dell Foundation. Austin Together continues to seek other sources of funding to support strategic collaborations in Central Texas. If you are interested in supporting Austin Together, please write to austintogetherfund@gmail.com.
I'm a funder and want to be involved in this effort. What can I do?
Join us! Austin Together is actively seeking new funding partners to increase the pool of capital in our community dedicated to creating and fostering smart collaborations. Please share your ideas by writing to austintogetherfund@gmail.com.
I have an idea for a collaboration. How do I share my idea with Austin Together?
We are always on the lookout for new and exciting ideas for collaboration in the Austin area. Please share your ideas by writing to
austintogetherfund@gmail.com
.
Helpful Resources and Links
Our Advisory Committee, Staff, and Guides anchor the support process with many years of experience in community and nonprofit work. We're also actively seeking new consultants for incoming collaboration projects.